The Art Of The Flow The Funktion Band

Planning and detailing is a very large and essential part of any terrific event. But Let there be continuity and flow. A few suggestions on how to keep a rocking wedding cooking hot! Not simmering.
1. Everything may look nice and neat on paper- nice and tidy.  No matter what- remember –
ITS A PARTY!  Try to have most if not all of your formalities early in the evening. It is quite the obstacle to have your entertainment to rock 3 tunes – to then stop for a speech – an hour before its time to go. There should be 2 hours of dancing with only a short break during the second half of the night.
2. Plan as much ahead of time as possible.
Keep not only your planner(if you use one) in the loop – but the entertainment especially. This way we are on the same page in advance and are prepared.. There will be no need for anyone to stop the band for anything other than what was pre-arranged. 
 3.  Do your formal wedding pictures the right way!
Have an organized list to give to the photographer about who you'd like in what photos. Inform your family and friends in these formal pictures where to meet and when. This will keep the movement from one set of photos to the next.
4.  Don't keep your guests waiting!
Try and stick to a 50 minute cocktail hour (1.25 hour MAX).  Keeping your guests waiting too long will have them wondering about the timeline of events and when things are going to get underway. 
5.  Allow time to get ready for the grand entrance.
Plan to bustle your dress before you get announced? Have a large bridal party to round up? Allow a few extra minutes between arriving at the reception venue and getting announced so you can stick to your timeline as much as possible.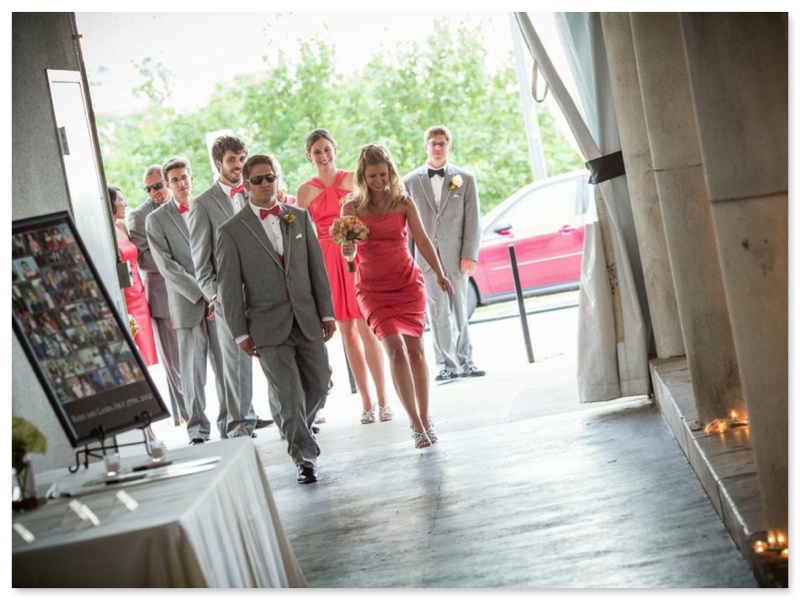 6.  Toasts early between dinner courses.
This is a newly popular piece to reception timelines. Consider having dinner right away and starting the toasts in between the salad and dinner course. It allows guests to finish up their first course while toasts begin and time for caterers to clear the tables of salad plates to prepare for the dinner entree.
7.  Tame the speeches.  
It'll be impossible to predict how long someone can ramble for when they're under the spotlight but inform your toasters to keep it to a minimum of a few minutes. You'll want to keep your guests attention and keeping speeches to a few minutes works best.
8. Don't cut the cake late!
A lot of couples are turning to cutting their cake upon arrival. If you've decided this is a little early for you, consider cutting the cake as soon as dinner is over. This will allow catering enough time to get the cake cut before guests begin to leave the reception. For many- cutting the cake is the signal its time to go.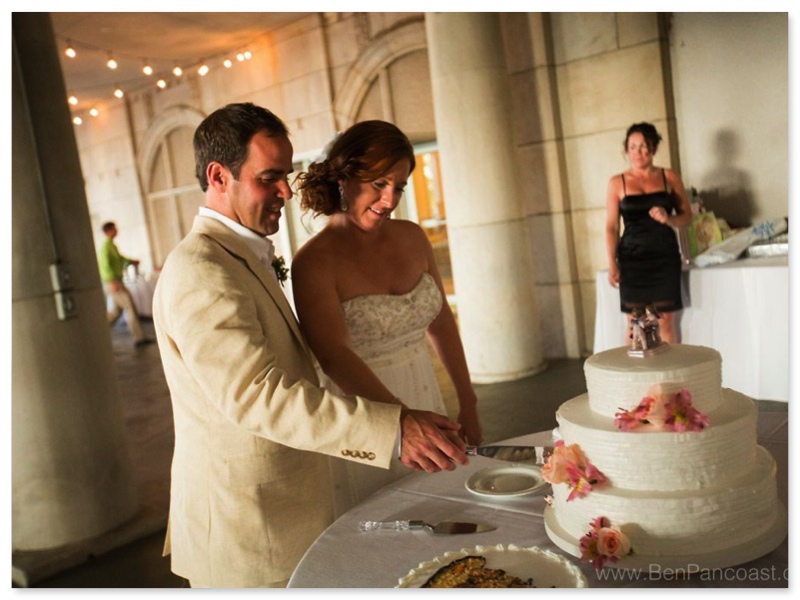 9.  Once you start open dancing, keep it that way.
Enough said! Once we get all to the dance floor, we want them there! Be sure to get all of the formalities taken care of before open dancing begins.    
The Art Of The Flow The Funktion Band, NYC wedding band, wedding tips NY, wedding tips nj, the flow of your party nj,