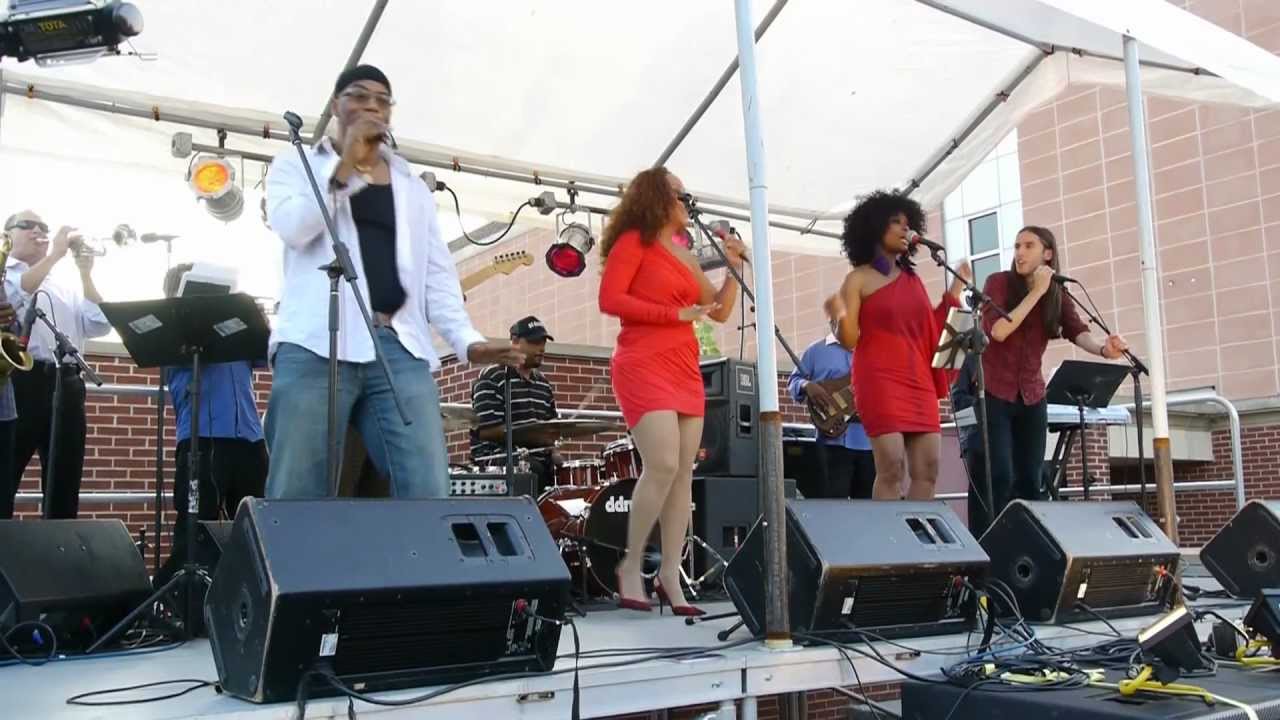 Now Booking 2020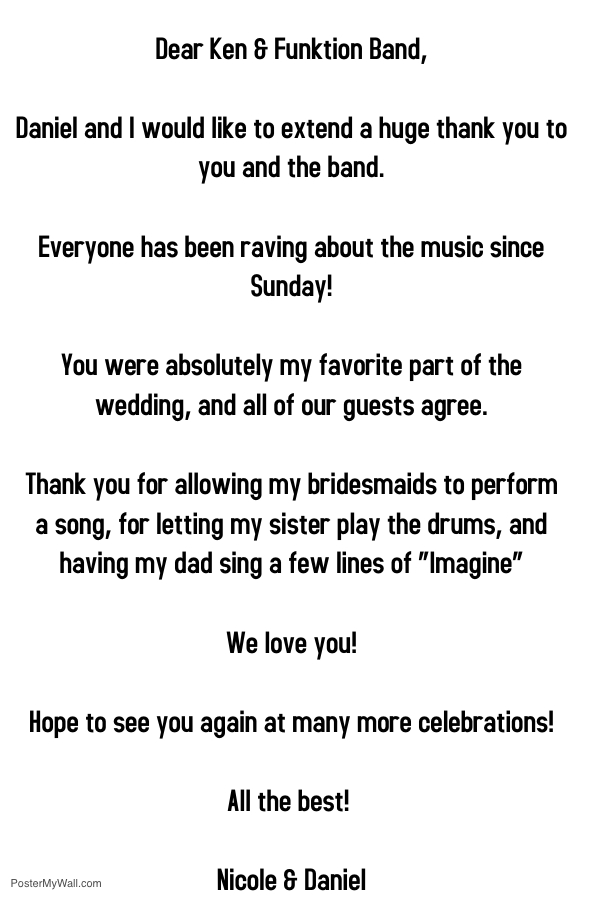 THANK YOU FOR VISITING
     Our first priority, always, is to get to know you. We learn about you, your vision and hear about the music you love. We never ever forget that it's your party. Our customized approach is the best insurance you have that the entertainment  will move you and your guests. On this site, it is our goal to give you the best real information about us and the music you love.

TRUST–Hiring Live music is a major decision. This is one of the most important days of your life or event in your life, take the time to talk with your band leader direct.   This allows you to talk about your expectations and get a feel for the personality of the band.  Music is very emotional and that connection is not to be under estimated when discussing music. This band will create memories you  will remember and enjoy for a lifetime.  What we are not is the cliche' agency wedding band. What we are is a powerful, diverse band that performs countless weddings, shows, and specialty performances. 
Don't know if a better reviews exist!!:
Hi Ken,
It has been a blissful whirlwind of a few weeks, but we are finally back to reality and catching up on life, emails, etc.
We want to thank you and everyone else in The Funktion for truly making our wedding PHENOMENAL. You surpassed all of our expectations!! Starting with your rendition of U2's "All I Want is You" for our first dance, which Ross and I continue to talk about because it was (I can't believe I'm saying this…) BETTER than the original, you continued to nail every song throughout the night. Other highlights were Sledgehammer, I Wanna Dance with Somebody , and of course, Shut Up and Dance. Honestly, every song was fabulous, and the entire band had an energetic, fun-filled, entertaining presence. There was never a dull moment, and the dance floor was packed all night. We are still hearing comments from guests about how awesome you were, and many have asked for your contact info for their future events.
Ken, we can't thank you enough for truly understanding our vision and making it a reality. You and the band members made our wedding the most amazing night of our lives.
All the best, and we do hope to get to dance to you guys again soon!!!
Risa and Ross Fridy
P.S. Forgot to mention the fabulous music before and during the ceremony!! Many guests have also complimented your musical rendition of Ripple, among others. Perfection!
 —–
"Words can not express how much I enjoyed 'grooving' to The Funktion Band at The Festival by the Sea event on Saturday, September 20 at Point Pleasant Beach, NJ.
Their individual talents are remarkable, together they are spectacular. From old school funk, to new school pop, the band played it all – and they played it very well! Their joyful energy electrified the crowd and had many, if not all, people dancing to their funky tunes. WHO NEEDS A RADIO WHEN YOU HAVE THE FUNKTION BAND?!?!
It was a blessing to have the opportunity to hear and dance to The Funktion Band on that special day; it was by far the best part of my day. Upon finishing their time on stage, I stood around to meet the team of highly passionate and enthusiastic musicians. They gave me their business card and I noticed something that made me smile; their mission is to move people! On Saturday, September 20 at Point Pleasant Beach, NJ, The Funktion Band completed their mission by moving hundreds of people through their collective, positive, electrifying spirit.
THANK YOU Funktion Band for making my day, and THANK YOU Point Pleasant Beach for making it possible.
Sincerely,
A Sanchez
Our Mission is To Move You: and to Move you, We must be Moved by it. It doesn't work any other way.. 
There are wedding bands, and there are real bands. The Funktion continues to set the bar for those that truly desire musical entertainment for their celebration to be of extraordinarily high caliber.
No multiple choice.. just The Definitive Choice.
Calibrated High for THE Best in Entertainment!
WITH LOVE AND PASSION
So Lets Party!!
The Funktion Band
Our videos are live – Never a studio recorded video. We believe this is the truest representation of what you are paying for, who we are, and how we will sound at your event. And yes, we sound this good live.
The Funktion Band Live! NY and NJ's Hottest Band
from
K Negri
on
Vimeo
.
Call us:  732-546-4710
Email:  ken@thefunktiononline.com