Budgeting For NJ Entertainment- Get The Best For Less
1. Budget
Very few of us have the ability to spend whatever they want on their wedding or event. This means most of us work within a budget. Sitting down and realistically looking at your budget breakdown will help determine which band you pick. Most bridal budgets recommend spending 10% on entertainment, but this can vary for different people. You need to determine what is most important to you. If you want to pay extra for a band you love and lower the budget elsewhere, that's OK!   -Consider an independently owned entertainment company. -chances are the owner also performs. You can expect to pay $9,000 and up if you go another – agency route.  Included in that fee is 25-50% charged you to cover commissions, over head, kickback fees to venue for their recommendations and pushing their bands, and profit.  Save yourself a serious sum – go directly to the independent bands…We are not cookie cutter, less expensive, offer personal service, and more flexible. Chances are you will be even more  happy working from the very first call to the last note with the band leader directly and not a sales team. There are no extra fees necessary unless you are a great distance away or special circumstances.  It is most important to us that you are treated fairly and charged fairly.
2. What you really want
Not all bands are created equal, different bands have different abilities.  A Motown/ R &B band isn't going to have the range and song variety that an versatile entertainment band will.  Your average bar band will not have great diversity either.  The same goes for any genre. You may love 90s music, but that doesn't mean all your guests will! Think about what types of music you want at your wedding and go from there. For everyone to dance- the band should be fantastic and virtually living I-pods.
A great variety band will be the most likely choice.. Look at the song list.  If it is comprised of several genres and a good amount of songs.. chances are they may be a great fit. Most bands will learn several songs for your event and NOT charge you to do so or for sheet music- ever. For instance, The Funktion band offers every event 4 new songs plus 3 1st dances if we do not know them.
3. Listen to Live Recordings
The only way you'll know the difference  between bands is if you can listen to LIVE samples of their work, watch live videos of past performances, or attend an event where they are playing live.  If a band does not have many or any live videos, what are they hiding!? Ten year olds are posting YouTube videos, there's no reason a professional band can not. A professional video is nice, but there are many bad bands with good videos.  Note the studio videos- these are not live but pre recorded audio dubbed over a dark lit studio…As you do your search you will see this is the dominant way bands show you who they are.  Really?   – yes- NOT live.. Live is what you will have at your event.. If the band sounds good on a live video, chances are they will sound great in front of you.. There is no hiding.
4. Time
With the average engagement being 15 months, brides have a while to do some research! The suggested time frame for booking your entertainment is 9-12 months before the wedding. But be careful when planning your wedding. If you love a band, book them early so you can be sure they're available for your big day. If your event is off season, ask about a discount. Off season is November through April.. There is no guarantee you will get a 5-10% break but you do not know until you ask, right?
5. Trust and Personality
This is one of the most important days of your life, take the time to talk with your band leader direct.  Not an agent or salesman, but the bandleader direct.  You should feel comfortable and assured. Period.  This allows you to talk about your expectations and get a feel for the personality of the band. It is important to have a connection with whom you are sharing your big day. When it's all said and done you want a band that will help make your day the best it can be.  The three ingredients to a great party are: you, the company you keep and the entertainment.
"I wanted your band because you are not the typical cheese that is out there, just slamming" J Calo – Jan 4 2015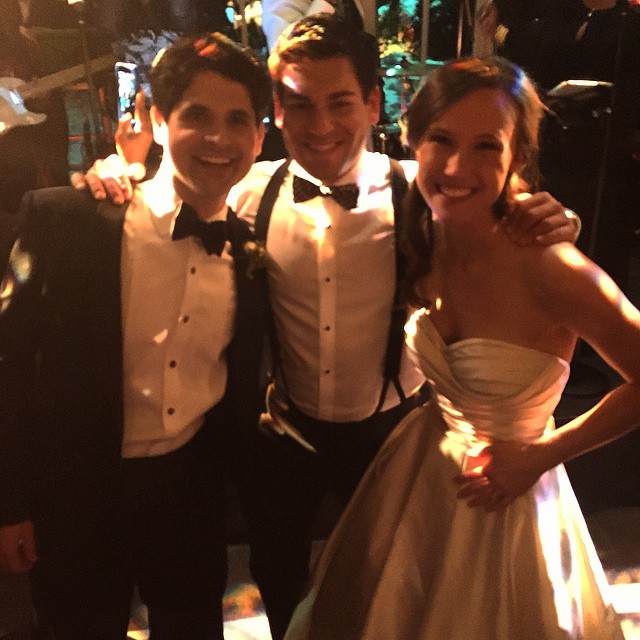 Budgeting For NJ Entertainment- Get The Best, nyc wedding band, nj wedding band, nj dance band, variety bands nj, nyc weddings, party band nj, jersey shore music, rock band nj, long island wedding bands