Planning Tip
Ask any newlywed couple — even couples that have been married for a long time — and they'll all say the same thing: The key to a planning successful wedding (read: a wedding that goes smoothly, without any major glitches) is in the planning. Small things go wrong at every wedding. But keep in mind that you can save yourself from migraine headaches and crying spells by making a plan and simply sticking with it. These simple  tips will help you take some of the stress away (or at least minimize it!).
Get as much done as possible in the first few months so that the last few months won't be hectic.
Get Up On It
One mistake that many couples make is basking in the glow of their until 4-6 months before their wedding date. Then they try to cram all of the planning into a too-short period of time. Of course you should just sit back and be thrilled about your engagement for a while, but then you've gotta get cracking!
Buy a Calendar or Datebook
Once you determine your wedding date, set specific dates by which you want to get things accomplished. For example, you got engaged in June, and your wedding date is April 24. On August 31, mark in that you want to have the ceremony location and reception hall reserved. Try to get as much done as possible in the first few months so that the last few months won't be hectic.
Set Aside Time
Choose a day of the week when you'll focus on the wedding details, or several days if you're pressed for time. Sit down together and plan. This eliminates confusion — i.e., the  groom thinking he's supposed to call and check on hall rentals when the bride already has it narrowed down to what will suit their needs.
Share Duties
This is the best way to get things done. You both should be involved every step of the way. Make a list of details to be taken care of, then divide the list in half. Each of you choose what you want to do. This will make grooms want to be involved, instead of making them feel like they have to help. Sure, your sweetie probably isn't concerned with exactly which flowers you carry. And maybe you're not picky about what tuxedos he and the guys wear (or maybe you are!). But involving your husband-to-be will make him feel that it's his wedding, too — something he helped plan, not just something he has to show up at. Which brings us to…
Talk, Talk, Talk
We can't stress this enough. Be sure that if you're sharing duties that you're also sharing the details. It's okay to take care of certain things by yourself, just make sure you're telling each other about it so the caterer isn't contracted with twice!
Be Flexible
Okay. So you really didn't want the groom/ushers in those tails and top hats. And maybe he doesn't want the cake to be lemon with pecan icing (!). Each of you is going to want things that the other doesn't care for, but flexibility is a must. Be willing to bend. If you really object to something, let your objection be duly heard and noted. Just give the other person a chance to explain why he/she really wants to arrive at the reception in a hot tub in the back of the limo.
Details, Contracts, and Negotiations
When dealing with wedding professionals (caterers, florists, etc.), be sure to clarify all the details and your expectations during the initial discussions. Make sure you get a contract specifically stating dates, times, and locations. Be sure to include what you feel is appropriate dress, and what you feel isn't. Spell out everything. Try to negotiate the best deal for goods and services, but don't sell yourself short on important things just to get a better price.
Most importantly, be sure to read the fine print on every contract before you sign it, and make sure you're aware of cancellation policies and fees. Also ask if there's a grace period to cancel just in case you change your mind or something happens and you need to postpone the wedding (you never know).
Stay Organized
This one's pretty obvious! The more organized you are, the less chance there is that something will go wrong. Buy a notebook, and keep all your wedding information in it. Receipts, contracts, ideas — everything. You might also want to get notebooks for your maid of honor/bridesmaids and the best man. Put info such as dates, times, locations, and duties. This will keep everyone organized as well, and minimize the chance of someone missing a fitting date or rehearsal time.
Source: The Knot 
Few Thoughts for the Groom
As an involved groom, you can participate in the whole process (or not)!. Your bride-to-be will surely appreciate any and all help you provide. The partnership skills developed between the two of you during this process will help you work as a team throughout your marriage. It's also important that you both discuss finances, budgets, expectations, and preferences early on in the planning process.
The Ring
Probably the first thing you do as a groom-to-be is propose and probably give your future spouse an engagement ring. This can be done in many different ways, places, and methods. Only your imagination will limit how you actually pop the question. This is something you and your fiancé will remember your whole lives, so be creative.
Organize with your The Attendants:
One of the important decisions by the groom is selecting his best man and attendants/ushers. Rule of thumb is one usher for every 50 guests. You will then need to organize the attire they will wear (rented tuxes, etc. and go for fittings). Attire should be coordinated with the bride and the overall formality of your wedding. Generally, one of the duties of the best man is to return any rental clothing after the wedding. The groom can also arrange for transportation to the ceremony and reception for the wedding party
Some groom's duties

–of course work this out with the lovely bride to be:
•  Organizing bachelor party (or dinner, which is optional).
•  Paying for your own wedding attire.
•  Helping groom dress for the ceremony.
•  Making sure you, groomsmen and ushers are at the ceremony on time & dressed properly.
•  Driving groom to ceremony if need be.
•  Presenting envelopes (from the groom) with fees/tips for people like the officiant (just before or after ceremony).
•  Carrying the brides' ring down the isle and handing it to the officiant.
•  Signing the marriage license, along with the maid of honor, as a legal witness.
•  Giving the first toast to the couple at the reception and reading aloud any congratulatory telegrams.
•  Organizing the return of all rented formal wear.
So get your guys together and delegate!
Tips for Hiring a String Quartet for Your  Event
Since we like to help make the process of booking  as simple as possible, we hope this helps.
First, and most importantly, whether you are booking a string quartet for the once-in-a-lifetime event of your wedding or are a beginner and are planning your first corporate event, hiring a string quartet is much simpler than it seems.
The first step to hiring a string quartet is to plan ahead and start early. It is important to contact several prospective groups of musicians, audition them, and make your decision early in the wedding or event planning process. This is important because popular groups can become booked early during holidays and wedding season. Therefore, if you are planning to have your wedding or event during the months of April to October, the peak of wedding season, or December, make sure you book your band well ahead of time.
The second step – have an idea of what you are looking for. By this, we do not mean you must have a concrete idea (although, if you do, that is fine). However, we do mean that you should have an idea of the type of music you would like to hear. The best way to determine this is to decide what mood you would like your music to set. Think about whether you would like a relaxed mood, a sophisticated mood, or music that will create a backdrop for conversing. Also decide if your event is formal or informal.
When you are considering hiring potential string quartets for your event, there are several things you will want to discuss with them during the audition process. These important items include:
A personal recommendation – look for testimonials on their website. We publish testimonials from our satisfied clients throughout our website to assure potential clients we can deliver exactly what they desire. Remember, you don't want to settle for anything less than the best band or ensemble for your event.
Second, ask about availability. This will obviously be a large determinant in the group you hire.
Third, discuss the fees and rates, as well as any additional charges for travel.
Finally, ensure that, for whatever string quartet you hire, you make sure you get everything in writing.
If you follow these simple rules, hiring a string quartet for your wedding, corporate event or party will be simple and enjoyable.
 Personality
Notice all the tips start to look the same and virtually endless.
Its a big industry and there is some terrific advice and then again, advice targeting your pocket book.  We try and keep it real as possible and hope you find my articles helpful.
A Lack of Personality
One thing I see at weddings frequently -is they are devoid of the couple's own personalities.  We do not want that for you – when we speak I try to get to know about you and your spouse to be. I'm not saying have a themed wedding – but a little more of the couples humor would be tremendous. Whether it be saying a few words to your guests – getting silly with the band – hand written notes to your guests.  And when the bandleader and yourself  talk and bond- there is more magic to be had and a great night of dancing and fun is organic – cheese is for the table only! These things breathe life into your party -you and guests will love it
Money
The wedding industry is just that – an industry. So while there is a lot of good advice out there, there is also advice from people who'll just profit from it. Be careful you're not spending where you don't need to – whether it's being talked into a more expensive wedding dress, or having a limousine when your wedding and reception are at the same location. Make sure you know your budget, what's important to you – and what isn't
What a Wedding Really Is
The wedding ceremony is the main event – Make sure you've put enough thought into the music, readings, and vows that will make your ceremony memorable and special to you and yours. The reception is a celebration of it. It can be as formal or informal as you wish it to be..As I have mentioned in many posts – its a party.
 More personality
There are two people whose personalities are almost as important as the couple getting married – they are the MC of the ceremony (the officiant) and the MC of the reception (the band leader) Let's face it, if your officiant is boring and dry, your wedding ceremony may be the same. If your band is cheesy, you're going to be doing the chicken dance. Make sure that your personalities mesh well with these two people, and that you feel listened to and respected.  Here at the Funktion we want to get to know you – not only your musical likes – but you.  This is not possible with a big agency. It works wonders for us and our clients.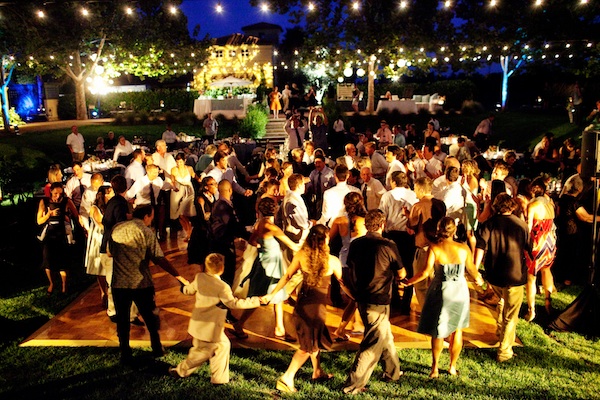 nyc wedding band, nj wedding band, philly wedding band